Information Delivered By Experts That Are Close To You.
                                  Visit Here For Your Web Sales & Marketing Needs...
The Smallest Every Day Mobile Computer
The More Trendy Option...
See The Left Sidebar For Specific Information... 
Websites Do Not Sell On The Internet, (People Do) !!
    Search Engine Optimization


22 Billion Searches Occurred On Google During December In 2009,
An Increase Of Over 20% Since 2008 According To Experts.
81% Of All Online Purchases Start With Search...
                                                  
                                                                         
                                                                                     GOOGLE IS THE KEY !    

                                                                                                             (Google Is A Search Engine)  
                                                                      
                                                                                                                   (SEO Certification)

Google News:
Search Giant Dreams of Chrome OS-based Tablets
Network World Staff, Network World
Feb 2, 2010 11:07 am
Google has conceptual images for what a Chrome OS-based tablet computer user interface might look like at its open source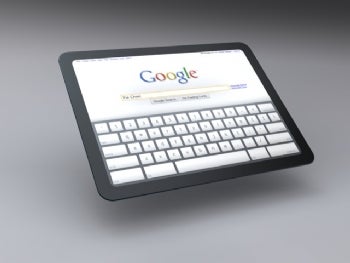 The images actually went up a couple of days before Apple made its big iPad splash last week. Meanwhile, Apple CEO Steve Jobs has followed up that announcement with some tough talk regarding Google and its efforts to horn in on Apple's iPhone business with Android, so Google's tablet efforts are sure to get Jobs' attention as well.
Glen Murphy, a user interface lead on Google Chrome/Chrome OS, this week made note of the Chrome OS tablet images via his blog and Twitter.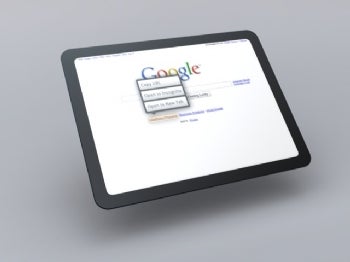 Google says some possibilities for a Chrome OS tablet would include keyboard interaction with the screen (a virtual keyboard showing up on the screen), something Apple demoed as well during its iPad launch.
Google showed its Linux-based Chrome OS to the world in November and has described it as being targeted at notebooks, but some say the OS could be ideal for more Web-oriented tablets.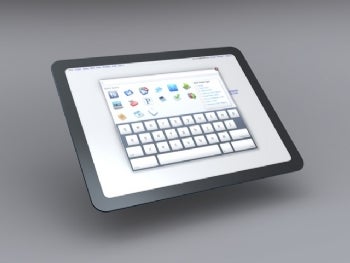 Google has laid out a variety of possible form factors for Chrome OS devices.
Chrome OS stems from the Chrome Web browser, which continues to take share from Microsoft IE and Mozilla Firefox.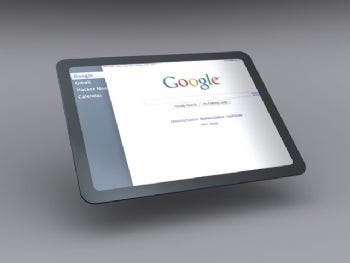 Naturally, competition between Google and Apple wouldn't be complete without Microsoft in the tablet mix as well. Microsoft recently showed off its latest tablet, the Slate PC, in conjunction with HP and others.
For more information about enterprise networking, go to NetworkWorld. 
David F. Carr, Forbes · Friday, Aug. 27, 2010
After writing a couple of columns about the advantages of creating a Facebook business page, I thought I should tell you how to go about doing so. This won't be a detailed technical tutorial. Some companies are building whole e-commerce storefronts around Facebook's application programming tools, but you can get started much more simply.
Read more: http://www.financialpost.com/smallbusiness/Com
12 Nasty Work-From-Home Schemes
Nine Wacky Yet Effective Local TV Ads
The 10 Most Innovative Business School Courses
Twelve Questions To Test If It's A Real Business
Benchmark Breakdown: Key Metrics On 25 Industries
You want to get started now, so you can capture your business "username"--a short address like www.facebook.com/carrcomm that you feature on business cards, brochures or your e-mail signature. Some marketing experts believe capturing your Facebook page name (along with your Twitter URL) is proving almost as important as capturing your Internet domain name (See "The Facebook Opportunity" and "How Facebook Changes Marketing and Sales").
The first three things to do are the simplest:
--Register your page.
--Invite friends and customers to "Like" the page (register to get your updates).
--Secure a unique page username.
No. 2 is a prerequisite for No. 3 because Facebook will not let you establish a username until you have a minimum number of people register. At this writing, you need 25 Facebook fans. And just like with dot-com domains, you want to secure the name that's the best match for your brand before someone else gets it.
A Facebook page is also known as a "fan page" because until the Like button came along, Facebook asked people to click a button saying they wanted to "become a fan" of a page. Although it looks much like a personal profile, a page for a business, nonprofit, political campaign or other organization has different ground rules. An individual can only have 5,000 online friends, but that limit does not apply to a page. And where "friends" have to be approved individually, Facebook's Like button functions more like the "Follow" function on Twitter, where no such approval is required. A Facebook page is also a natural destination for any Facebook advertising campaigns you may choose to run.
Step 1. Create A Facebook Page
Since Facebook changes its page layout and menus on a regular basis, the quickest way to get to the form for registering your page is to follow this link:
http://www.facebook.com/pages/create.php
Note that it's important that you do this yourself, or have it done by someone you trust implicitly. Whoever creates the page is registered as the owner of the page. That is, the ultimate right to modify or delete the page will be associated with that individual's personal Facebook login. After the account is set up, you should assign administrator rights to other users, so no single person becomes a bottleneck.
Facebook asks you to identify your page with one of three broad categories:
--Local business
--Brand, product or organization
--Artist, band or public figure
Give some care to the selection, particularly between "local business" and "brand, product or organization," because you won't be able to change it later. Categorizing your business as local might be an advantage if you want this page to show up in regional directories. But if you sell nationally, you may want to identify yourself as a brand. Before you decide, also study the drop-down list under each category to see the best match for you. Some options that are available under local business are not shown under brand, and vice versa.
After choosing your category, give your page a name and check the box that says you are authorized to create a page for this brand or organization.
You will then be taken to the basic page template, a blank Facebook profile for your business. Follow the onscreen instructions to customize the page. Then create a few starter messages before you start inviting people in, so there will be something there for them to Like.
Step 2. Get Your Facebook Friends To "Like" You
Now, it's time to Like your own page, invite in friends, family and colleagues to populate it, and then start spreading the word more broadly. Click on the "Suggest to Friends" link to call up the dialog box for inviting people who are in your existing personal network.
Because you haven't yet secured your Facebook page username, your page will have a long messy Web address, but you can still put it in an e-mail and send it out to customers you're not personally connected with on Facebook. Once 25 or more people sign up for your page, you're ready to move on to the next step.
Step 3. Set The Facebook "Username" For Your Page.
In Facebook terminology, you can set a "username" for either a personal profile or a page. You set this by going here:
http://www.facebook.com/username/
Facebook first displays the option for setting the username for your personal profile. If you haven't done that yet, you might want to do it now, as a way of building your personal brand.
There's a separate link on the same page for setting a username for a page. This will display a drop-down list of any pages you have registered.
If you try to do this before racking up those 25 Likes, you'll get a message saying your page "is not eligible for a username at this time." If your page is eligible, Facebook will display a data entry field where you can type in the desired page username and click "Check Availability."
If the username you want is not already taken, you will then get a chance to lock it in. Think carefully before you do so, because you won't be able to change it later, you're not allowed to transfer it to someone else, and you can't infringe on anyone else's trademark. Essentially, Facebook is trying to avoid getting into all the complications associated with domain name registration and ownership disputes--although these will doubtless arise anyway.
Enhancing Your Page
Now that you've established a home for your online identity on Facebook, you can start enhancing it. You can do a lot with the built-in tools, such as The Wall for your page. There are also many options you can configure within the basic setup, before you get fancy.
The initial setup includes a few default page tabs, including Wall, Info, Photos, Discussion and Reviews. There are others you can readily add, such as a tab for videos, and you can also go shopping for applications, created by Facebook or independent developers, that will add more tabs to your page. For example, if you're an independent consultant, you might want to add a tab displaying your LinkedIn profile. And if you want to get more ambitious, you can create your own custom tabs, or hire a Web developer to create them for you.
But probably the first thing you want to do is start a conversation with your customers and maybe announce a special offer or two, which is no harder than posting a status message.
David F. Carr is Forbes' columnist on technology for small to midsize businesses. Contact him at david@carrcommunications.com.












           Several Breakthroughs In New Internet Business Ideas !

                                                                                                                                                                                                                                                                  LINKS:
                                                                                                                                                                                                                                                               TMONEWS

Are you searching for new internet business ideas? There are many fresh opportunities popping up all of the time that can help you earn money on the Internet. Taking control of your financial life can have considerable rewards.

If you take some time to weed through all of the opportunities out there, you will be able to make a great choice about your own
home
business
and find something that will propel you to the top of your game.

Many people have begun to write to make a living and starting a solid
blog
can help you find success. You will want to create a blog about something that you are very familiar with and posses a lot of information about. Updating your blog regularly is another important aspect of having a blog.










You want your visitors to have new information that they can use each time they visit your blog. You should keep all information you post relevant about your subject and you can offer tips and suggestions to help others. If you do it right blogging can be very profitable.



There are many affiliate marketing programs online and this is where many people are turing to get their own Internet success started. You are provided with the product and then you go out and find potential customers.

This can be a great way to get involved with a excellent online business. Affiliate marketing is changing all of the time and there are many new internet business ideas related to affiliate marketing springing up all of the time.

You can easily start more then one opportunity, but you should make sure that you have the time to invest in everything you are trying to do.

Gold prices have recently grown to unprecedented levels and this is a great time to become involved with a business related to gold. You may want to investigate starting this business on your own, or you may want to get involved with a business that is already established and take advantage of the great gold prices
This can help you to make money and find a successful online business

to promote. Stocks are another way to make money online and penny stocks are an easy way to get familiar with the stock trading process.

You will not be disappointed with the results you receive when looking for new internet business ideas. The newest business opportunities

out there can help you to stay fresh and exciting and this may be the boost you need to make it in the world of online business.

Suzanne Morrison is the owner of an internet business ideas website that teaches average people how to make money in her Internet business blog. For the best legitimate home business anyone can make money with visit it today!


---
Latest Search Engine Ranking tips....
How to Create a Robots.txt File
I don't like to get too techie in my posts, but a lot of people ask the question "what is a robots.txt file" or want to know how to create a robots.txt file.
First, don't worry ifyou don't have a robots.txt file on your web server – it is not mandatory and if you don't want [...]
BLIP TV
Zeropricetags
is a 
GPT Program
With such a diverse reading audience I wouldn't presume to declare that I know which sites, or which types of sites are best for everyone. I, myself, do however have a rather grounded set of qualities I like to see in GPT sites I frequent. For your consideration (in order):



Don't EVER Pay to Get Paid

- Yes, you may have seen this said in various ways throughout this site and others. Honest, legitimate GPT sites never require payment for registration nor will they require you to purchase an account upgrade to enjoy the full benefits of the site. If you encounter a site that requires any sort of payment related to your GPT site member account I would suggest that you stop to ponder what makes this site tick.


The GPT business model allows a wide enough profit margin for both the member and the site to earn a rather substantial income while providing the sponsors with a worthwhile bang for their buck.

If a GPT site requires payment then it says to me that the inside site content and the incentive opportunities it displays may not be as fully developed as the webmaster's urge to make a quick buck on people paying to become a member of the site.

This also goes for sites selling lists of GPT sites C'mon people, just Google. There is plenty of information posted freely all over the web on the subject of legitimate GPTs.


Low (or No) Minimum Cash Out

- I truly don't understand why GPT sites that have a required minimum cash out amount of greater than ten-dollars ($10) still exist - shouldn't they have been extinct by now? There are plenty of established legitimate GPTs out there that are now sporting minimums of less than two-dollars ($2) - some next generation GPTs now don't even bother having a minimum cash out amount that must be reached before requesting payment - that's right no minimum cash out! Not only don't you have to worry about leaving any of your hard earned money behind in the site's hands (yes, it's YOUR money the minute you earned it), but I find it's simply a much more rewarding experience not having to deal with minimums.


Don't Wait for Your Money

- Instant gratification is where it's at today (especially in these demanding economic times.) There is a whole new crop of next generation GPTs out there (most from long established trusted networks) today that have raised the bar on the GPT site industry by offering instant (as in NOW!) automatic payments (most also with no minimum cash out!)  How long it takes to get paid is now one of the first crucial pieces of information I search for when evaluating a newly discovered GPT - this comes after a few past encounters with sites that will only pay you after days, weeks, or even months of waiting (for no apparent reason.)
---
All these international GPT / free paid survey sites below pay to PayPal INSTANTLY with NO MINIMUM CASH OUT and no PayPal fees in addition to the free prizes and custom orders offered processed and shipped every business day (prizes determined by the site's general theme)


Affiliate Marketing Basics
Q: What is affiliate marketing?
A: Affiliate marketing is a specialized internet marketing practice based around rewarding affiliates for driving traffic from one website to another. Generally, affiliates place links or banners on their website to send visitors or customers to the advertiser's website. Based on meeting certain criteria, the affiliate is then paid for the referrals.
Q: What is the Yola Affiliate Program?
A: The Yola Affiliate Program allows you to make money every time you refer a customer who purchases a product from Yola. By becoming an affiliate (also known as a publisher or referrer), you can be rewarded by placing links to our products on your website. These links will give visitors to your site an opportunity to sign up with Yola. When the customers purchase a domain using a link on your website, we pay you a commission for the sale.
Q: What is Commission Junction?
A: Commission Junction is one of the largest affiliate advertising networks in the world. In addition to its expertise as a market leader, the company provides tracking, reporting and monthly commission payments for the Yola Affiliate Program. Learn more about Commission Junction.
Q: What technical skills do I need?
A: Affiliates or someone associated with their site needs to know how to copy and paste HTML code and place it accurately within the code of a web page. You can get further technical support with the Contact Us tool provided in the Commission Junction interface.
YOLA  !
Lee McIntyre Provides A Good Direction To Eye Engagement In Just A Few Words...
Notice How The Word "Free" Draws Your Attention And The Color Red Seems To Start You Looking... Then It is An Easy Move To 
"Six Figure Online Business"


"FREE Video Reveals How You Can Steal My
'Momentum Marketing System' And Have Your 
Own Six Figure Online Business... FA
Enter your name and email address in the form below now and I'll give you FREE instant access to this Underground Marketing Strategy....
Privacy Assured: Your email address is never shared with anyone.
---
Copyright Get More Momentum 2010
Privacy Policy - Terms - Contact Us
                                                                        The Whole Point Is To Get Your Name And Email Address For Further Efforts
Momentum Marketing By Lee McIntyre
Ramblings About Internet Business And Life From An Ethical Internet Marketer